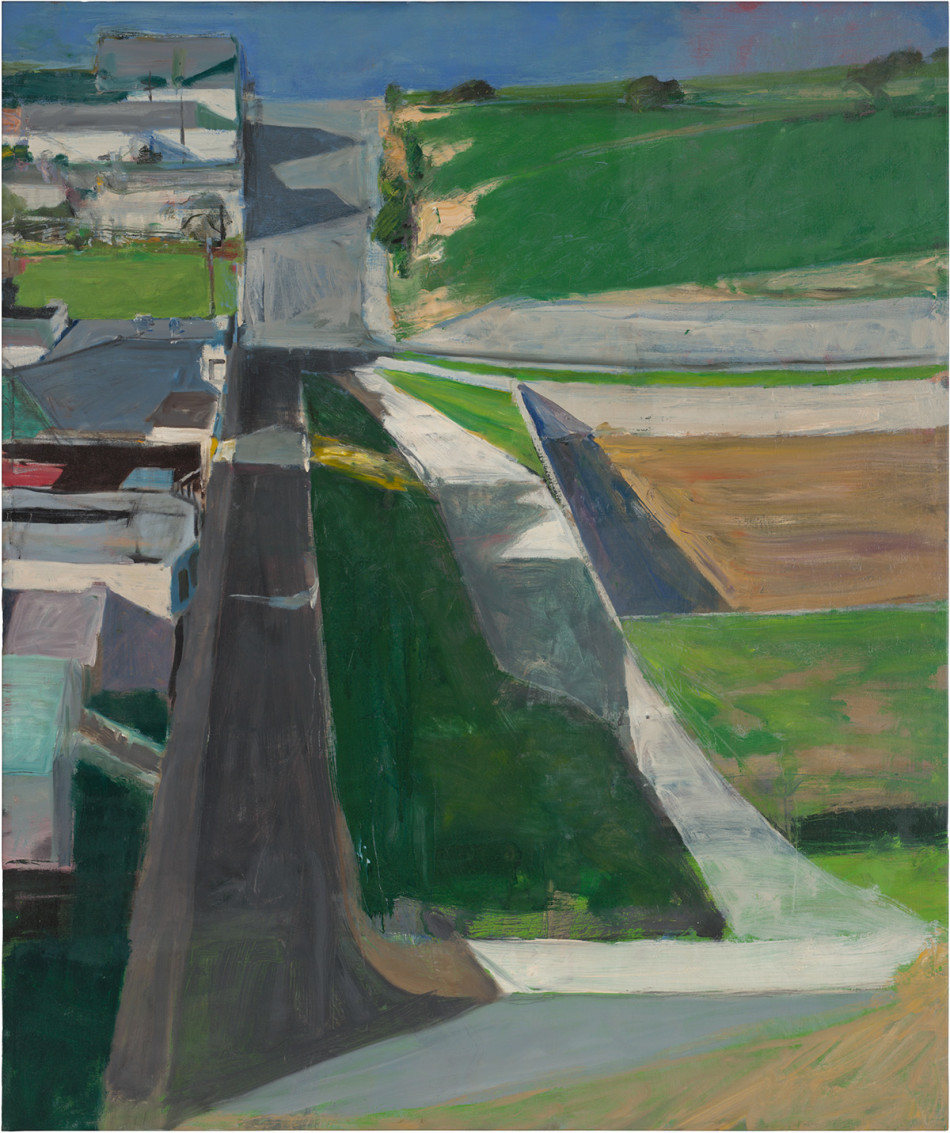 Art is often divided into the supposedly diametrically opposed styles of abstract and figurative, each with a group of supporters who extol the superiorities of each approach. However, the current exhibition at the RA of Richard Diebenkorn's work demonstrates how arbitrary this opposition is. Although Diebenkorn is less well known in the UK he is revered in America and this success allowed him to experiment and bounce between abstractive and figurative painting throughout his career. Therefore, while the first room in the exhibition contains abstract, colourful paintings from the his work in the 1950s, the next room is full of careful portraits and detailed landscapes which Diebenkorn painted for over a decade. This complete shift shocked the audience which the abstract paintings had initially attracted, especially since figurative painting was particularly unpopular when Diebenkorn made this change. Nevertheless it soon became clear that his new style of painting created pieces just as skilled as those which he had produced before. During the late 1960s Diebenkorn returned again to painting abstraction, although the work he created then was of a much more considered and restrained nature than of those which made him famous.
As the exhibition only consisted of three rooms, it was easy to go round again and I was surprised by how consistent the works suddenly appeared despite the dramatic changes in style. The two styles complimented each other and it was easy to understand how Diebenkorn could switch between them without a feeling of rebellion. He did not commit himself to the ideals of either the abstract of the figurative movement completely which prevented any feeling of contradiction developing when comparing pieces from across his career. Instead he had his own set of ten rules which transcended fashions and contemporary opinion and Diebenkorn followed them aiming to achieve 'rightness' in each painting. Diebenkorn's figurative work would include panels of colour which created an unworldly street scene while his abstract paintings celebrated the variety of colour involved. I also particularly liked his use of less traditional media, such as a ball point pen portrait or cigar box lids as miniature versions of his huge 'Ocean Park' series. They suggested the personality of a man who did not take himself too seriously and who was always willing to adapt his surroundings to an artistic purpose.
The exhibition is open at the Royal Academy until 7th of June and is the perfect way to spend an afternoon.